Six Boroughs Amplifies Music to all corners of Australia
SIX BOROUGHS ON INSTAGRAM
PUBLICITY
Delivering an effective publicity campaign can be a tricky process. It requires dedicated experienced people to navigate the busy and sometimes complex media landscape. Six Boroughs brings a wealth of knowledge and hands on experience at Australian media. Our goal is to build unique campaigns identifying each clients individual requirements and aligning their expectations and ambitions. We cater to all aspects of the music business and understand the importance of audience engagement. Six Boroughs understands that an effective publicity campaign is about combining all aspects of the music business; release schedules, touring, radio and social media, engaging with all the key stake holders to maximise opportunities with the aim to growing your audience.
PROJECT MANAGEMENT
As project manager, Six Boroughs works with clients in bringing all aspects of the release and tour strategy to life. We're responsible for ensuring a smooth and efficient campaign delivered in a timely manner and within set budget. Connecting all members associated with a project needs a leader. Six Boroughs has many years of experience working alongside artist management, local and international labels, tour promoters, digital agencies, local and international PR agencies and more. Project Management also has the ability of facilitating content production (music videos, photos, artwork), product management, global strategy, timeline management, setting up regular meetings with teams and ultimately driving the campaign in order to achieve the best result possible for everyone involved.
SOCIAL MEDIA
Engaging social media channels is essential for any project. Six Boroughs are experienced with ensuring clients socials work in conjunction with whatever the key messages are throughout a campaign. Working across a diverse array of projects enables Six Boroughs to have a clear understanding of what works best for different types of messaging. Be it a single release strategy, album pre-order connection, save to playlist strategy, ticket sales or simply ongoing fan connection, Six Boroughs have got you covered.
RADIO
Radio continues to be one of the main mediums for music discovery. With You Tube and audio streaming services being major new music destinations, it's radio that continues to be a curated outlet that gives an artist a name and a personality that's vital in helping to broaden an audience. Six Boroughs are radio specialists who understand the intricacies of each format and what they are looking for. From specialist radio such as triple j, Double J and community radio to Top 40 and rock networks, Six Boroughs work with all formats and have had major success with all.
MARKETING
Music Marketing is specialist skill that relies on being able to understand the market and the opportunities for any given project. It comes with years of experience across a diverse range of projects as well as a passion for being on top of new and emerging trends. Six Boroughs are experienced marketers who can plan your campaign across all facets of a client's project including digital media, outdoor, retail strategy, touring, streaming and much more. Marketing plans need to be targeted as well as flexible to ensure the maximum engagement is achieved throughout the lifecycle of a project. Six Boroughs has a passion of getting music to the right people and a wealth of experience in managing marketing plans on international and local artist projects across all genre types.
STREAMING
Six Boroughs can advise on streaming strategies across all Digital Service Providers. From new release planning and presentations to playlist focus and fan engagement, Six Boroughs can help. All DSP's are different and all artist projects are different. Each projects needs to be considered based on the opportunity each DSP can offer. Our clients have had success on many high profile playlists across Apple, Spotify, Amazon and more.
Who We Work With…
Six Boroughs has a long history of working with artists of many different genres. If we feel we can add value and extend an artist's audience we want to work with you. When presented with a project the Six Boroughs team will evaluate and present the opportunities that we feel are achievable for the artist. We listen to the client on where they feel a project can go and together create a plan that has aligned goals and expectations.
Hockey Dad
Ball Park Music
San Cisco
Jason Derulo
George Alice
Kasey Chambers
Taj Ralph
Alaina Castillo
Lauv
Mia Rodriguez
ILUKA
Mason Watts
Aston
MID CITY
Davey Lane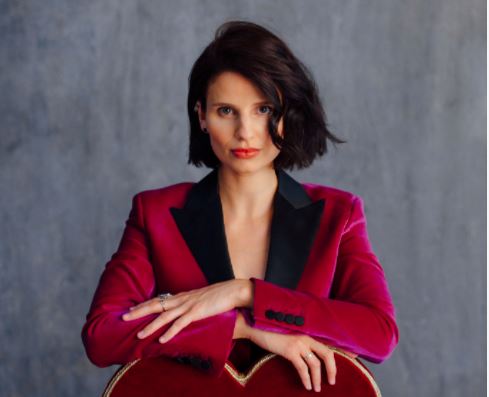 Imogen Clark
Gerry Cinnamon
Passenger